Why wont my video stop buffering?
We did implement a new video player as of January 11, 2016. If you are running into issues with our new video player, we did create a workaround to our old video player. If you launch our player, then add training/ between .com/ and player, so the URL looks like app.pluralsight.com/training/player?. That will bring up our older player.

If you switch to our old player and still run into issues, then try changing the player from HTML5 to Silverlight by clicking on the cogwheel in the bottom right corner. Please try this in Firefox, IE or Safari, since Chrome did disable Silverlight/NPAPI plug-ins. Please note, you might have to enable the Silverlight plug-in to work, which will need you to click on the plug-in icon near the URL bar.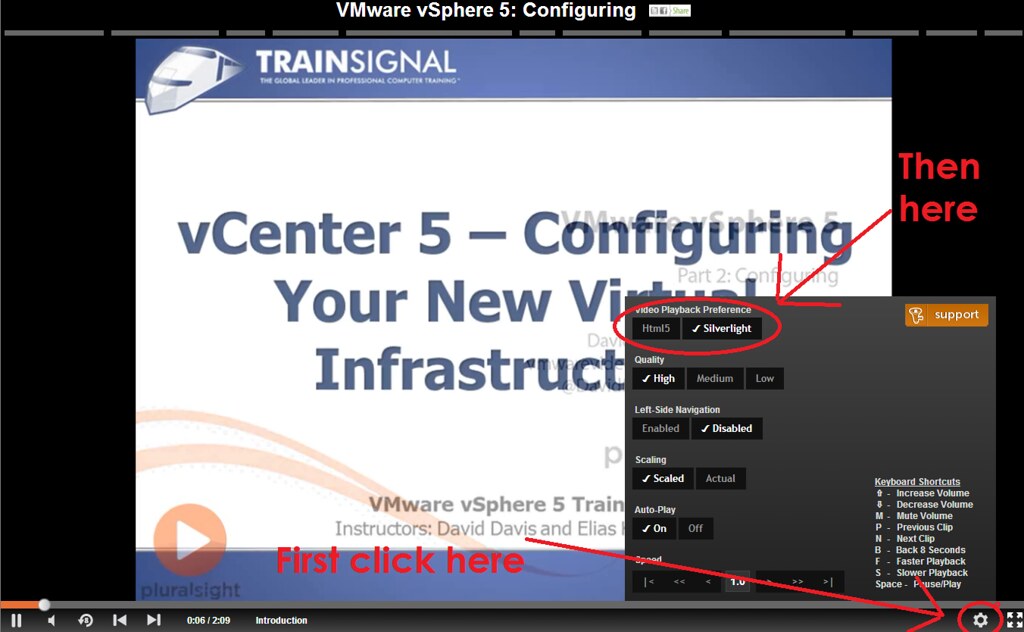 If that does not work, can you please let us know what OS, browser, browser versions and video you are trying to play and we can help you further from there. Send that information to Support @pluralsight.com